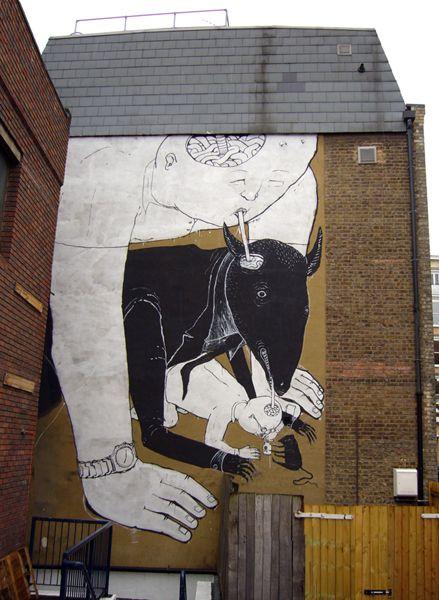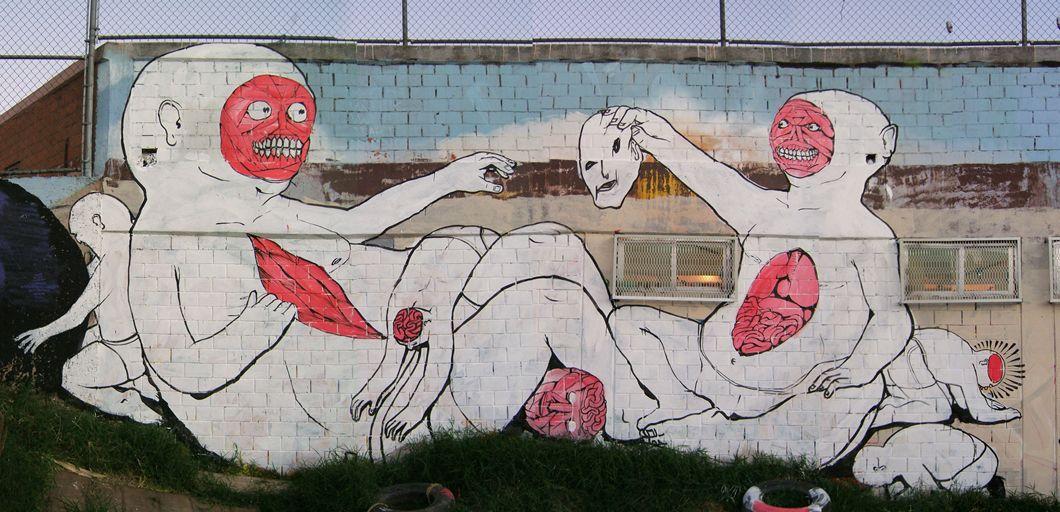 I debated with myself whether
BLU
was obscure enough to warrant a post. After all, millions of people have probably seen
MUTO
, the incredible wall animation done in an abandoned building.
Still, why not, I guess.
BLU's walls are elastic and sprawling. They never seem constrained by a particular thematic direction (borfyou, Isoe etc.) and their messages are never embarrassingly obvious (Banksy :p). Maybe there are way more inspiring people further underground, but hey I don't really know that much about street stuff. I just likes what I likes. Sorry if that sounds disrespectful.