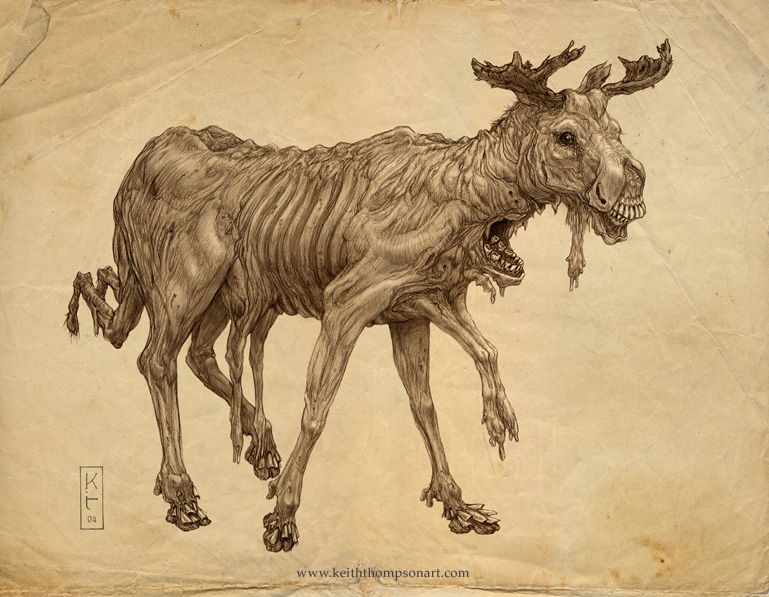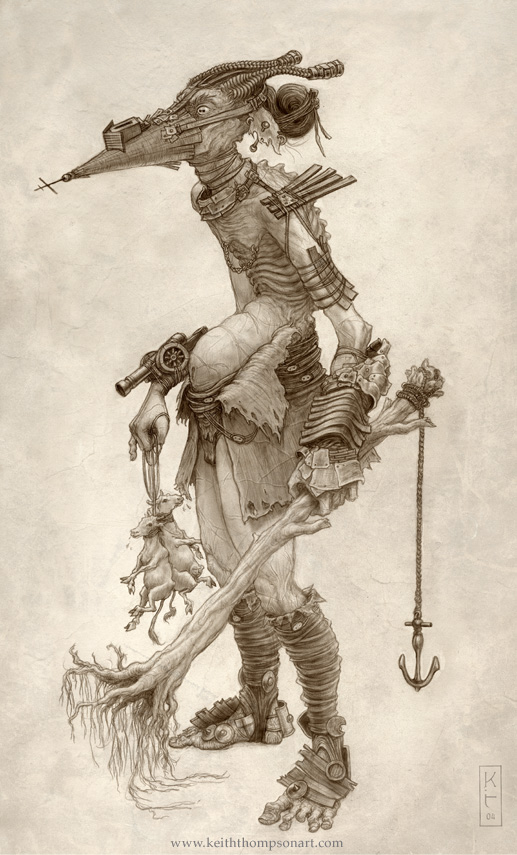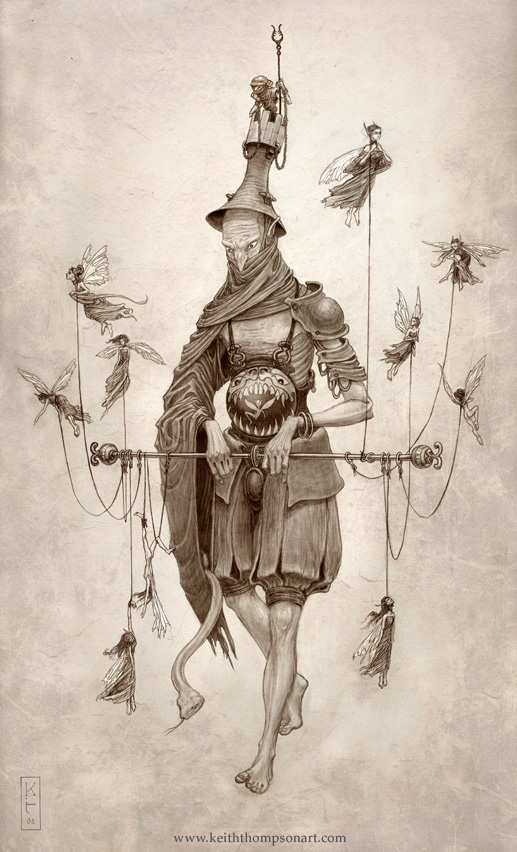 Keith Thompson's
concept works have a depth of
meaningful
detail that's staggering, and something of a rarity in the field. In the bulk of concept art details tend to be extra pieces of nondescript jewellery or fluttery hairstyles, and I know because I've seen and done both many a time.
But these are a cut above.Take the church-steeple mask the giant wears or the goblin sentry on the character's hat in the last picture, so well thought-out that they make the picture memorable, even in graphite.
Each picture come with an interesting story or description as well. His website makes for addictive browsing.